Mi Lieutenant
MI.Net Member
TheMess.Net
Joined

Apr 16, 2019
Messages

428
Points

158
As I did in the other Forum, I will continue posting here about the April 2018 next General Election in Spain.
Last CIS survey, gives victory to PSOE (Socialist Party):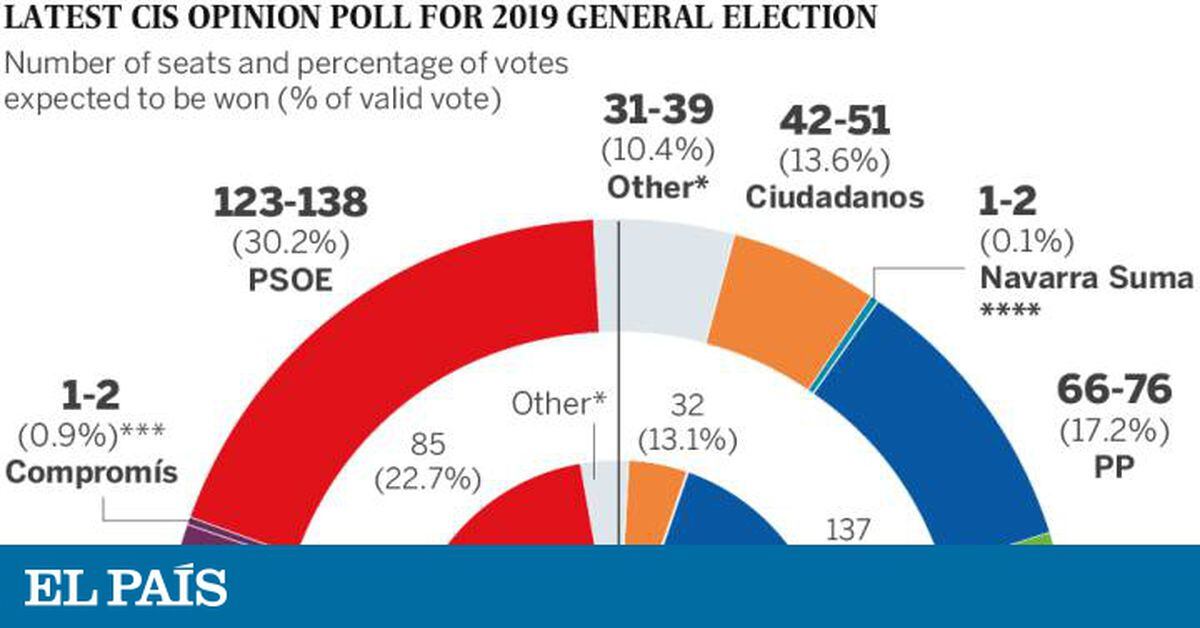 The latest CIS survey predicts that current Prime Minister Pedro Sánchez will win the highest number of seats in Congress, but fall short of an absolute majority
elpais.com
All the surveys in one graphic (In Spanish):
Repasa todas las encuestas electorales siguiendo el promedio de todas ellas. Aquí puedes ver el nuestro actualizado cada día.

elpais.com
Saludos
Last edited by a moderator: