Mi Field Marshall
MI.Net Member
Mi.Net Supporter
Joined

Mar 28, 2017
Messages

9,359
Points

388

M4A2, Sherman Mk III "Cameo" (T146946) tank crew of 2nd Troop, 'C' Squadron, 13th-18th Royal Hussars, 27th Armoured Brigade rest and write letters home by the side of their vehicle, Normandy, 10 June 1944.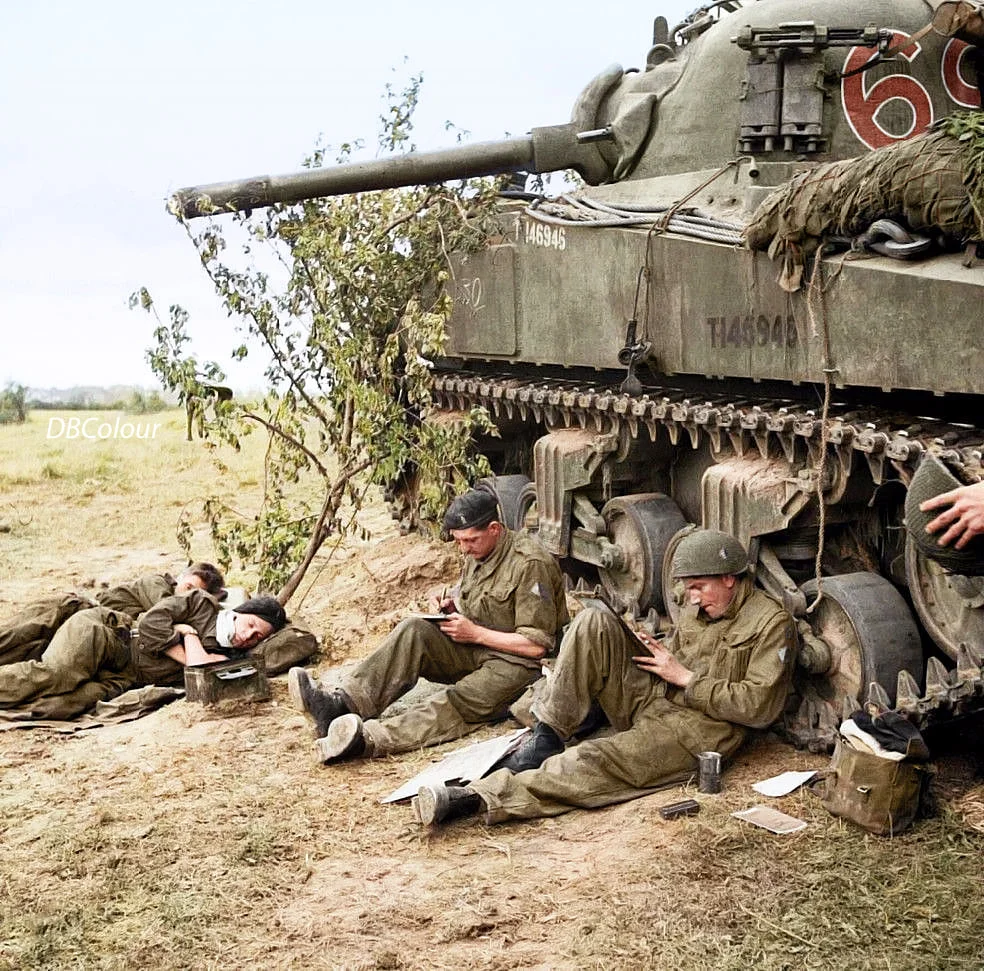 The 27th Brigade landed at Sword Beach as part of XXX Corps and fought in the Caen area until disbanded on 30 July 1944. They supported the British Commandos' breakout from the Normandy Landings. Later supported the British Paratroopers at Breville.
On 11 June a squadron of 13/18th Hussars supported 6th Airborne Division's attacks along the river, and later in the month the regiment supported 51st (Highland) Infantry Division in further attacks along the river. On 8 & 9 July, 27th Armoured Bde supported I Corps' final successful attack on Caen.
13th/18th Hussars (Transferred to 8 Armoured Brigade 30 July) (Initially Sherman II DD, later Sherman III & Firefly VC)
(Photo source - © IWM B 5425)
Colourised by Doug